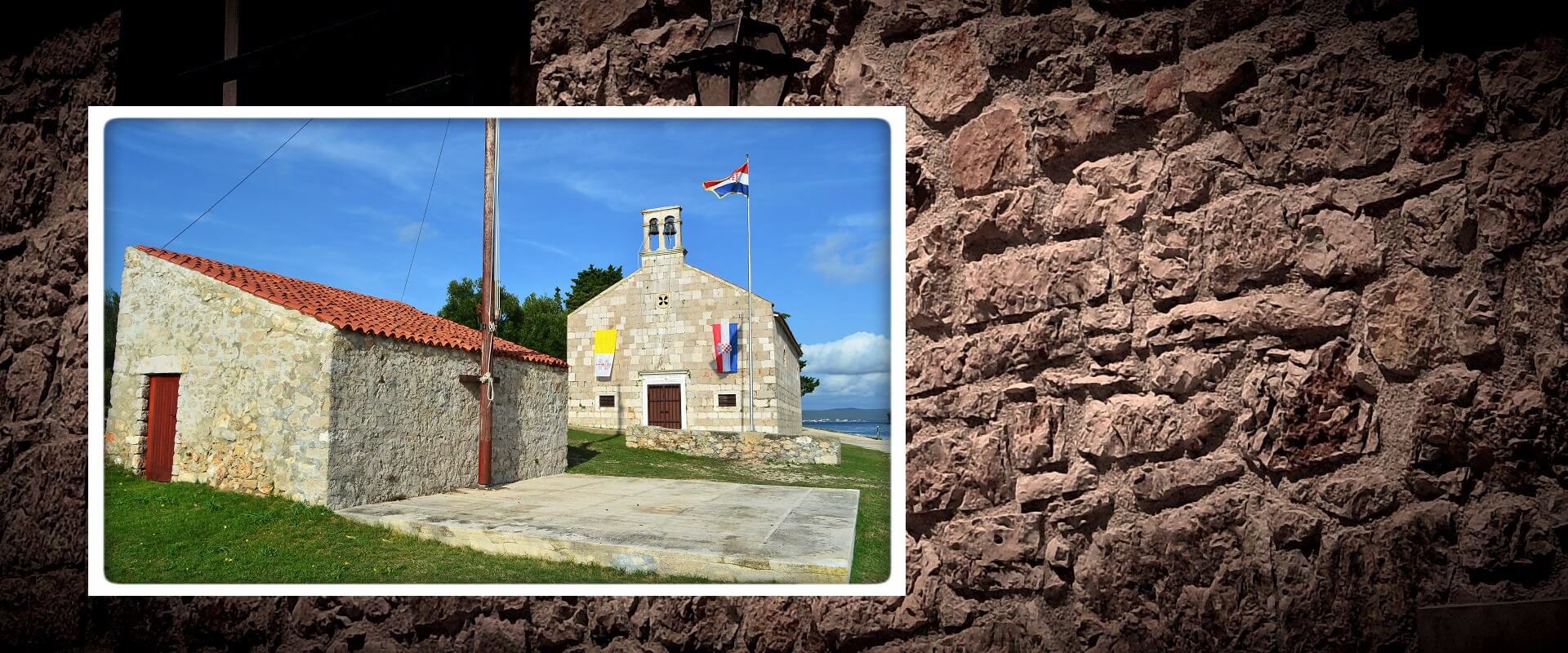 Votive church of Our Lady of the Snow
VOTIVE CHURCH OF OUR LADY OF THE SNOW
Located in Ždrelac strait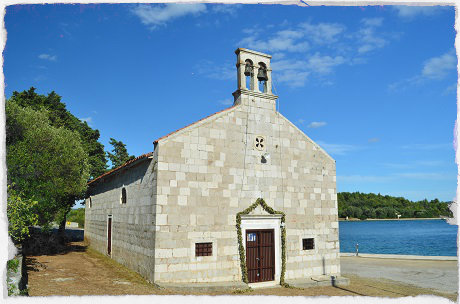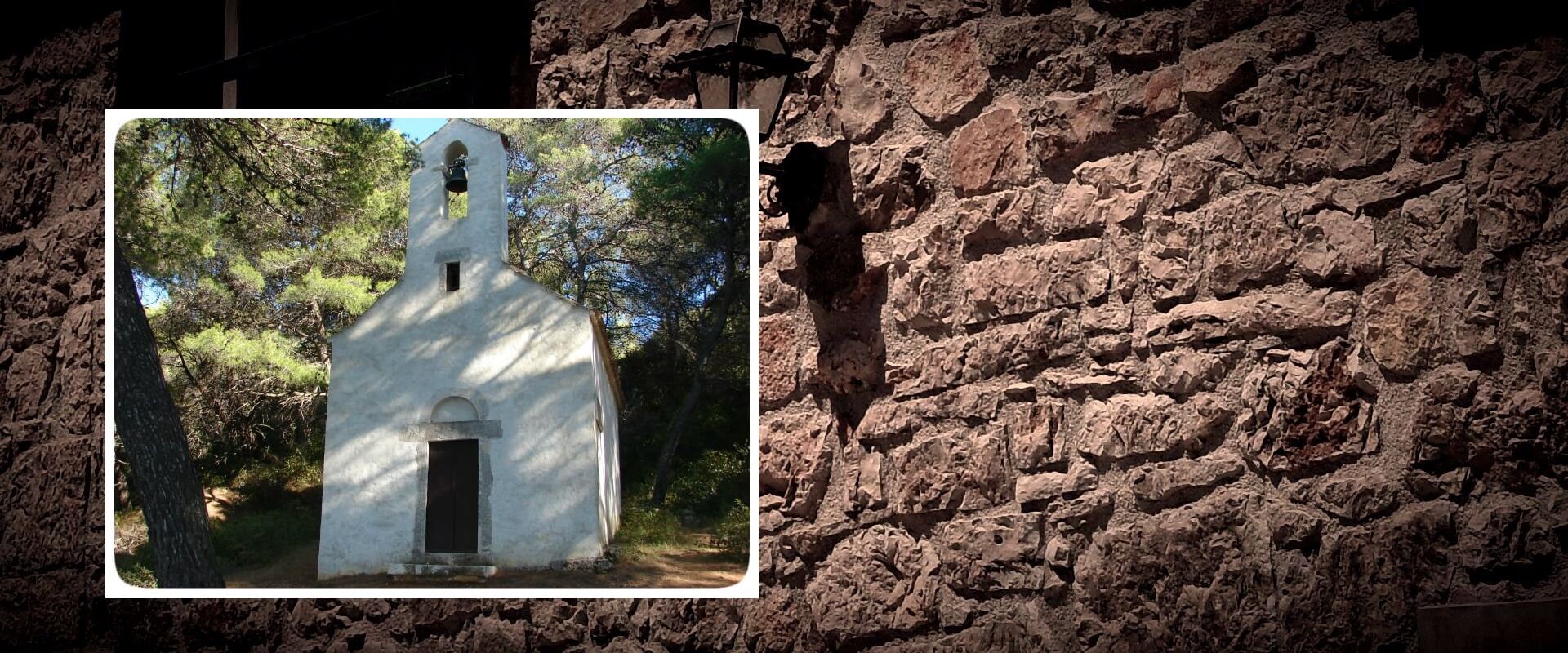 Church of St. Jerome
CHRUCH OF ST. JEROME
Located in Kostanj cove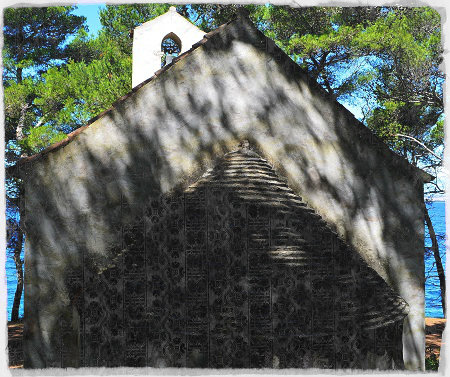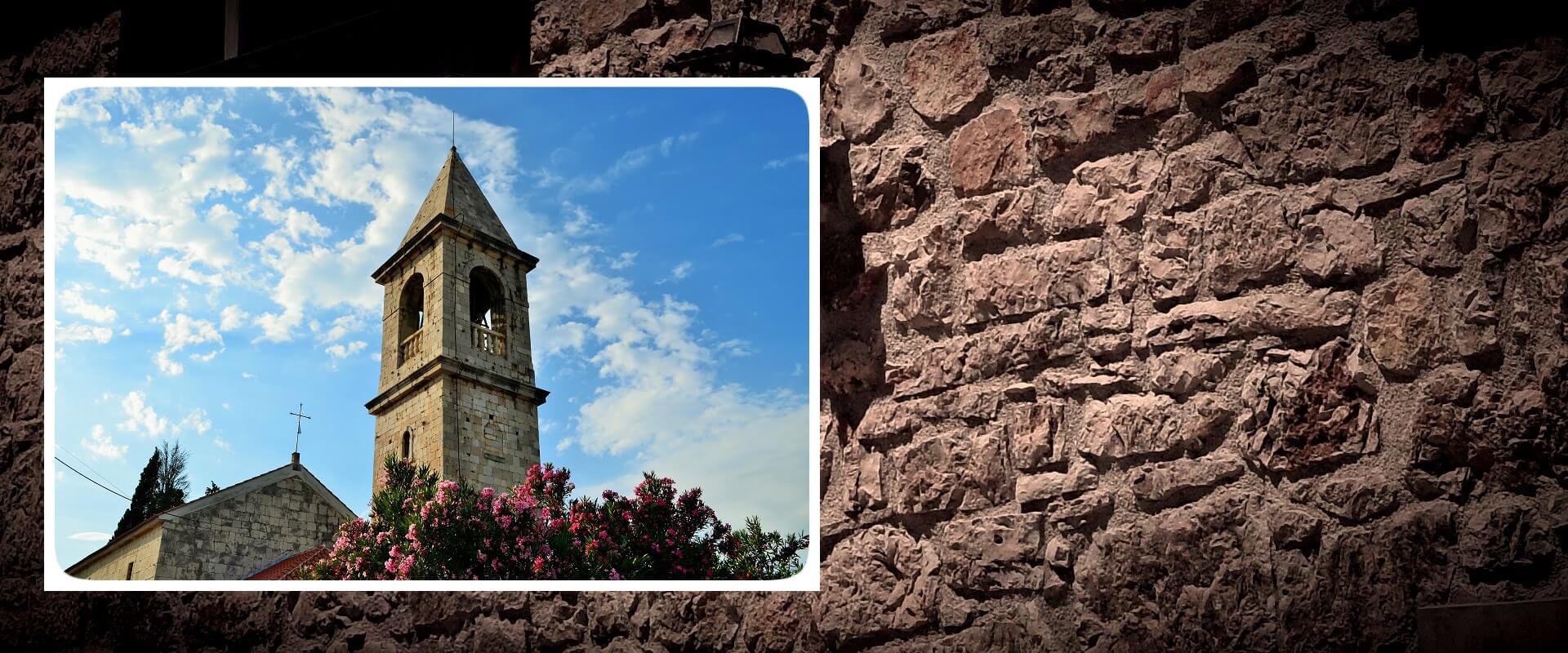 Church of St. Paul
CHURCH OF ST. PAUL
Located at the village center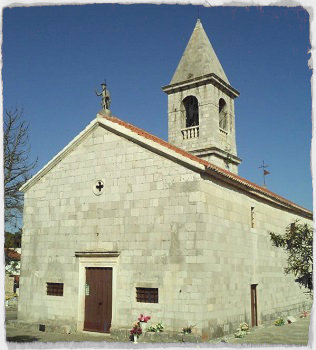 WRITTEN MENTION
The first known written mention of Kukljica is in the charter of year 1106 which was published by Tadija Smičiklas in "Codex diplomaticus". In the charter there was a mention of olive grove donation to the monastery of Sv. Krševana in Zadar. More significant buildings, unfortunately damaged, are the citadel (summer residence) of the Nassi family from 1623 and the remains of an unknown building in Ortulano's court.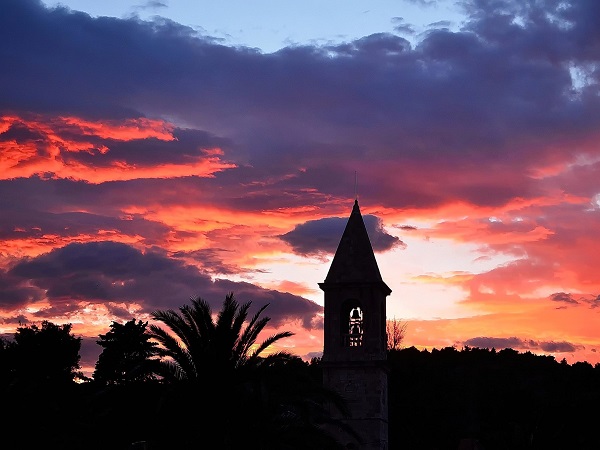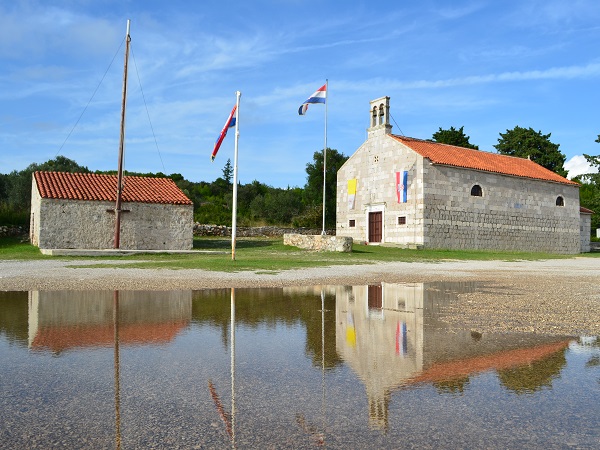 Votive church of Our Lady of the Snow
It is located in the strait Ždrelac between the islands of Ugljan and Pašman. Our Lady of the Snow feast is celebrated on every August 5th since 1514. The interior of the church with its main altar has four marble pillars. The church has five altars; the main altar is consecrated to the patron saint of the Church - Our Lady of the Snow, while the other four are consecrated to the Birth of the Blessed Virgin Mary, St. Anthony, St. Andrew and Sv. Nicholas. The church was built in Baroque style of the 17th century and is a valuable cultural monument in this area. That is why it was put under state protection by the decision of the commission at the Regional institute for the Protection of Cultural Monuments in Split in 1982.
Church of St. Jerome
The church is located northwest of Kukljica in the Kostanj cove, facing the Zadar Canal. According to its characteristics, historians have classified the church as from the 14th century. By the end of the 16th century it was out of use and was left to decay. Recently, the church has been restored with donations and monetary contributions by the people of Kukljica. Complex restoration and conservation work was carried out at the church. The portal with a romanesque lunette was renovated, the walls were plastered, the belfry was reconstruced, wooden roof was renovated. The church was completed and consecrated in July 1997.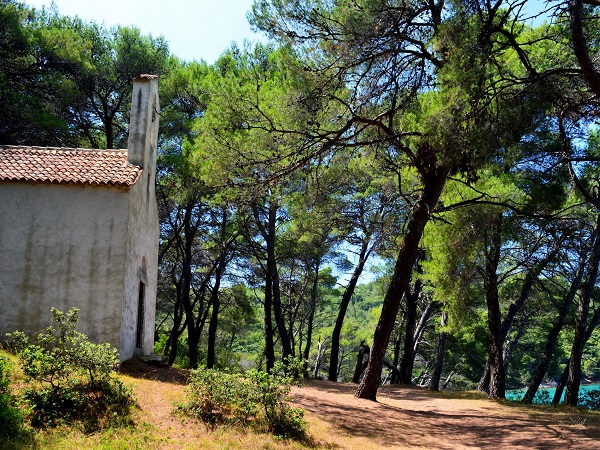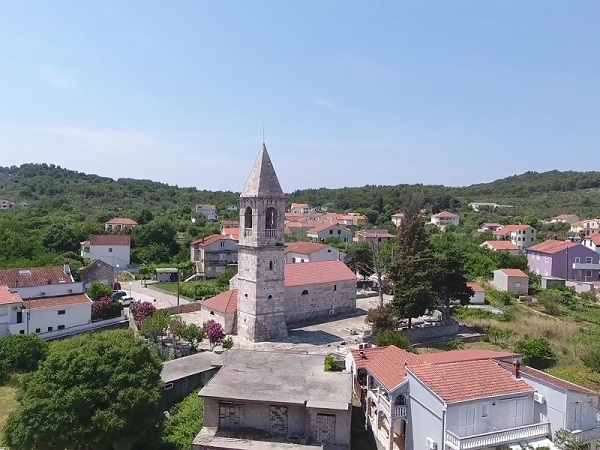 Church of St. Paul
The church is located in the very center of the village. It is a parish church consecrated to the coversion of St. Paul. On the site of today's church of St. Paul previously there was a late Roman or early Croatian place of worship. The church, deteriorated by time, was torn down by the locals, and then they built a new church in 1666. The church was built in Baroque style of the 17th century. In the church there is the main altar consecrated to the Blessed Our Lady of Carmel, there are two altars on the right side consecrated to St. Paul and Holy Spirit, and there are two altars on the left side consecrated to Holy Spirit and Souls of purgatory. The bell tower whose construction began in 1741 leans on the sacristy and on the left side of the church.