Hiking trails
Why hiking?
Because we take care of our health, we want to stay in shape, breathe fresh sea air, strengthen our body.
Because we get to know new and unfamiliar places, stories and customs. Because we love to see unspoiled natural beauty, pine woods, crystal clear sea, fisherman, conquer the peaks with views of the entire Zadar archipelago, mainland and Velebit Mountain. Experience the unique beauty of the island.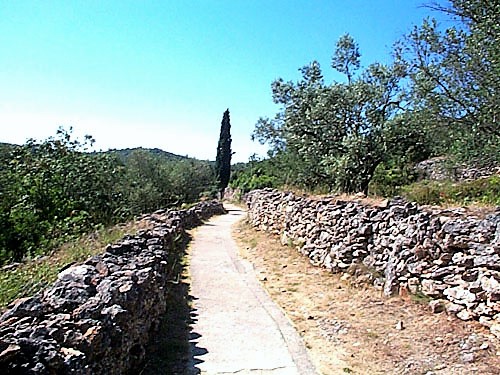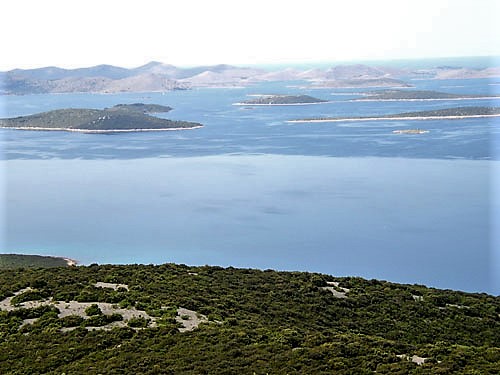 Lungomare (seafront) paths
are intended to widest circle of lovers of walking. They stretch along the coastline of the stream passing through many coves and centuries old pine woods. Other side of the island is connected with the village of Kukljica with easy hiking trails overlapping islands beautiful inland. One's attention is especially drawn by the trails that run through olive groves and pine woods. More demanding hiking trails are intended exclusively for active hikers. They include steeper sections and in some parts can be difficult to pass through. Trails attractions are intact nature and numerous viewing spots that provide magnificent view of Zadar archipelago.
Recommended hiking trails
06 TRAIL NO. 6. KUKLJICA – VELI VRH (122 m) – NEHAJ – KALI length: 5,5 km, 2 hours of walk, easy passable trail
16 TRAIL NO. 16. KUKLJICA – ILOVAČA – NEHAJ – SV. PELEGRIN – KALI length: 5 km, 1h and 30' walk, easy passable trail
17 TRAIL NO. 17. KUKLJICA – SV. JEROLIM – OTRIĆ – KALI length: 5 km, 1h and 20' walk, easy passable trail
19 TRAIL NO. 19. KUKLJICA – Uvala JELENICA – Uvala SABUŠA – Uvala KUNČABOK – Uvala ZDRELAŠĆICA – GOSPA SNJEŽNA – RT GLAVINA – KUKLJICA length: 6,5 km, 1h 40' walk, easy passable touristic trail
General information
More demanding hiker trails require hiking footwear, and hikers are obligated to carry water or juices especially during summer months. Do not, by any circumstances, demolish centuries old stone drywalls (MOCIRE). If by any chance some stones collapse, put it back where it belongs. If you have a chance to encounter any animal, act naturally, stay still and observe. Do not take impenetrable trails, many side roads and paths on the island are derelict and not usable. Toss you anchor and forget all your worries … In the shadows of pines and cypresses slowly breathe mild and clean air … Let your view get lost somewhere on the blue sea.