Restaurants
Taverns
Pizzerias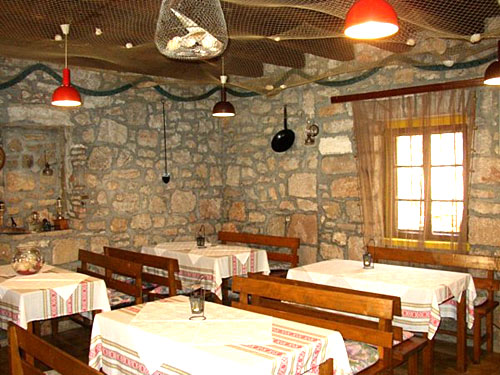 Stari mlin
Tel. +385(0)23 373 304
Ciao Ciao
is located in the centre of Kukljica in the pleasent surroundings with a beautiful view to the seaside and harbour. We've been doing business successfully for several years now. Our Offer includes:
Pizza
Coffee
Alcoholic and non-alcoholic beverages
Fruit cup
Various types of ice cream
Banana split
Tel. +385 (0)98 223 732
Fax. +385 (0)98 9278 549
E - mail: ciao-ciao@kukljica.hr

We invite you to visit us and taste our products.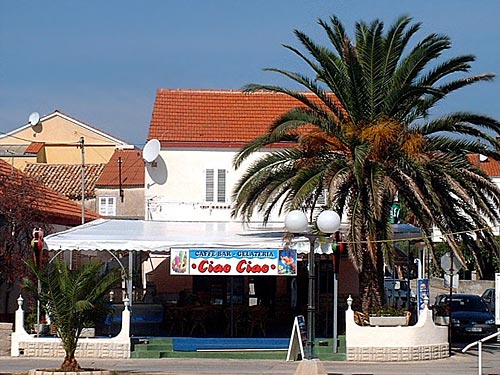 Caffe bar Fox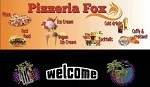 We have something for everyone!
We produce ice cream of top Italian quality (mixture Fugar), ice cream is made exclusively on milk.
We also have vegan ice cream that is made on the basis of olive oil and fresh fruit without any other additives (sugar, dye).
Our fast Food offers a variety of dishes: Čevapi(grilled minced meat), Hamburger, Grilled Chicken, Cheeseburger, Big Fox, Chicken Tortilla, Vegetarian Tortilla, French Fries, Hot Sandwiches.
We also offer pizzas: You will find pizzas for seafood lovers, lovers of spicy food, for vegetarians, and something little different (Hawaiian pizza with pineapple).
If you enjoy a night out, we offer you a great time with good music until the early morning hours.
You can also find a variety of cocktails (and non-alcoholic cocktails for your youngest).
For lovers of peace and quiet in the morning read the newspaper drink coffee, tea or perhaps a natural lemonade.
For more information please call +385(0)913755570 or come and see for yourself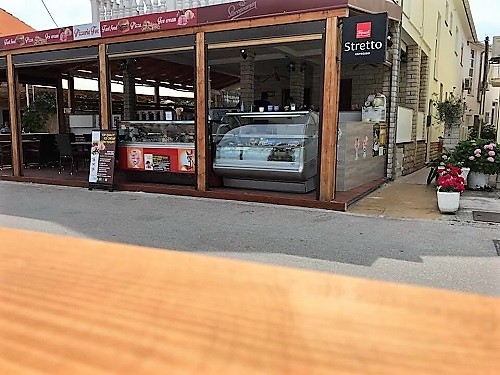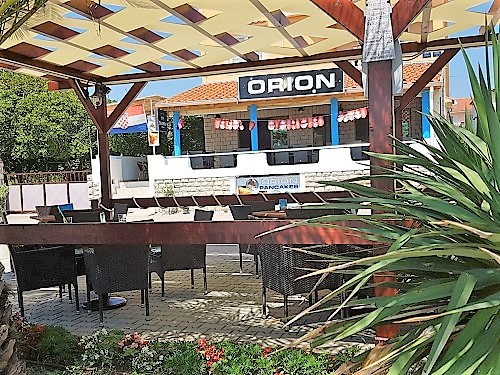 Pastry Shop Hajduk
Excellent ice cream, very nice pastries, friendly and very helpful staff! Top service!
The Pastry shop Hajduk has a very long tradition in making and selling ice cream and cakes. We offer a variety of products so everyone can find something for themselves:
Ice cream
Ice cream cups
Cakes
Shakes
Other pastry treats